The Survey Results Are In!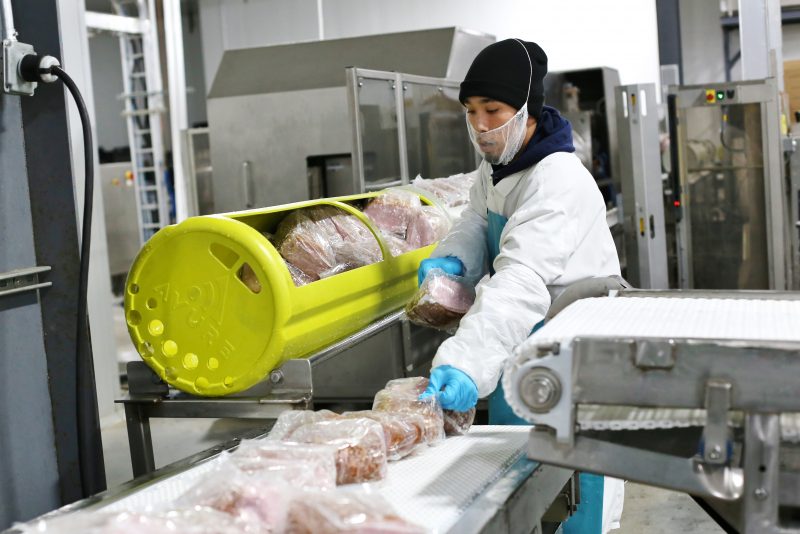 Consumer demand for fresh, better-for-you foods is fueling more interest and adoption of high pressure processing (HPP), according to a recent survey by our team at Universal Pure.
Consumers want foods that are safe, tasty and preservative-free. Therefore, food and beverage manufacturers and retailers are responding by producing and stocking more HPP'd fresh foods.
Manufacturers are changing business models to formulate new fresh products and even discontinue products that aren't fresh. 93.5 percent of producers say they have been affected by consumer demand for fresh foods and/or beverages.
Retailers are favoring companies that produce fresh products, expanding their refrigerated sections and stocking more refrigerated and fresh products. 78.2 percent of retailers go so far to say they are favoring companies that produce fresh product options.
Please review the various resources below to learn more about the 2017 HPP Survey.
Stay tuned for more information about our survey within the coming weeks. To learn more about HPP and/or how Universal Pure can help your business, please contact a member of our team.
---
Press Release
FOR IMMEDIATE RELEASE: Consumer Demand Encouraging Retailers to Stock More Fresh Foods and Beverages, Expanding Role for High Pressure Processing (HPP), New Survey Finds
Please view the official press release here.
---
Infographics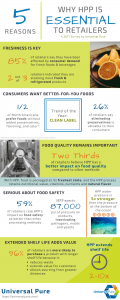 See why food & beverage manufacturers and retailers are turning to HPP to help with enhanced food safety, quality, shelf-life extension and cleaner label products.
Please select which Infographic you'd like to view from the corresponding links:
Infographic: Why HPP is Essential to Manufacturers
Infographic: Why HPP is Essential to Retailers
---
Videos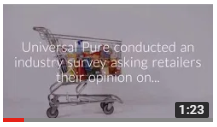 Please select which video you'd like to view from the corresponding links:
Video: Manufacturers
Video: Retailers
---